Allied Telesis Global Website
Led and managed a complete redesign and modernization of the Allied Telesis global website for the Americas, Europe, and Asia. This project included specifying and overseeing the creation of a custom content management system by a programming contractor, designing the site layout and templates, and training global marketing groups for the ongoing maintenance of more than two dozen global corporate sites.
The site was not responsive, the grid was inflexible, the content management system was based on a manually edited SQL database, and the design was lackluster. The redesign resulted in a flexible site viewable on mobile or desktop, with easily customizable layouts and promotional elements, all edited through a custom CMS designed for use by non-technical employees.
This modernization of the Allied Telesis global web presence resulted in a clean, responsive, and interactive site in multiple languages and with varying content by region. Extensive use of meta tags ensures that added content appears automatically where appropriate without intervention, and templating means adherence to corporate branding standards.
Before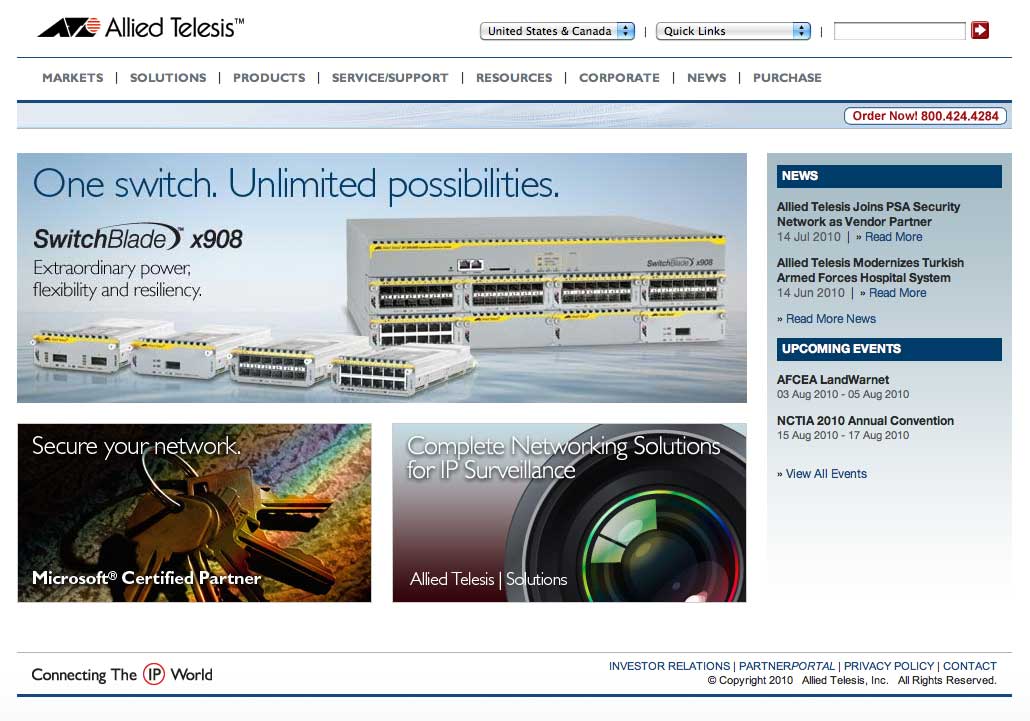 After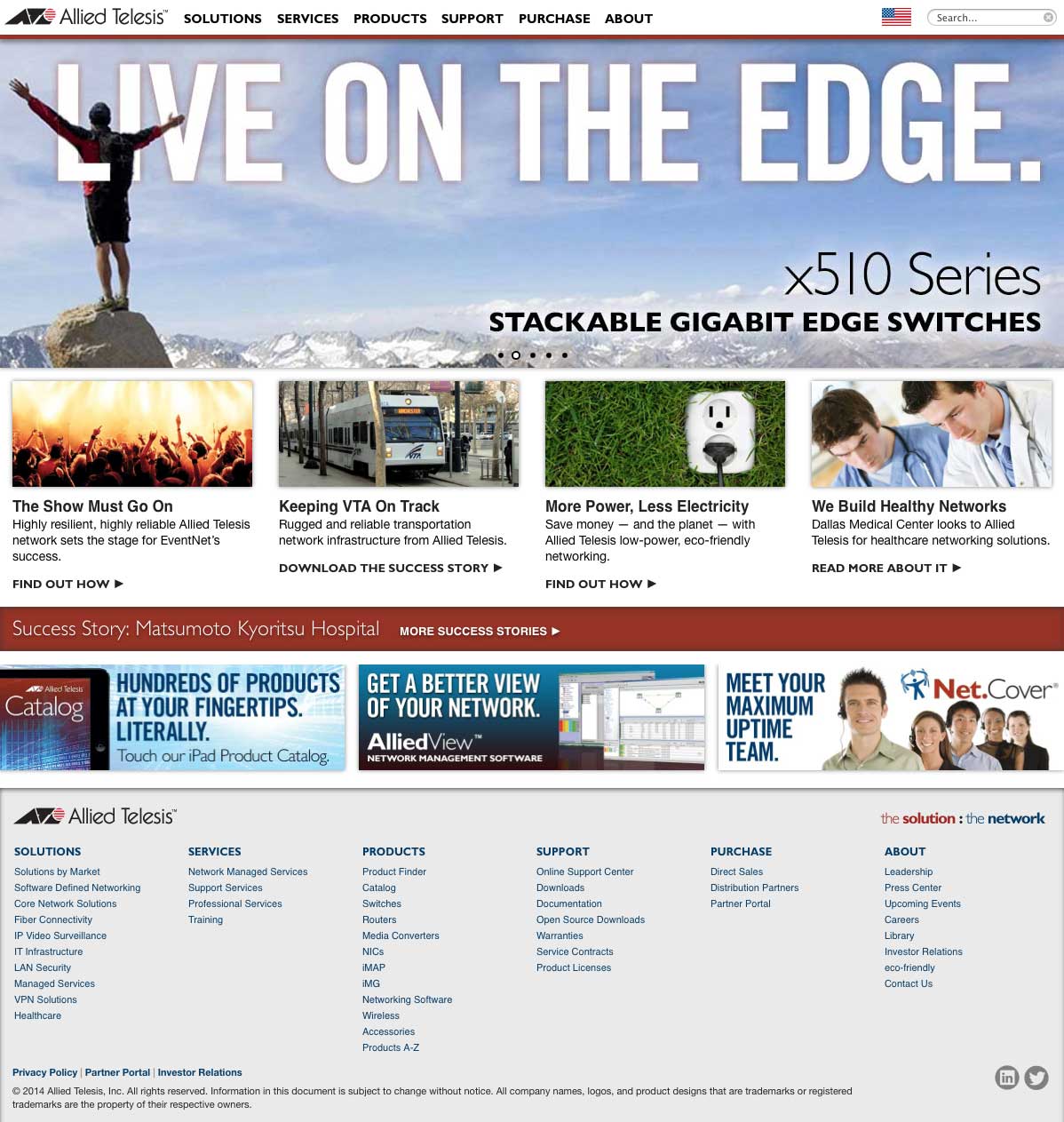 Categories